Vegetarian Stuffed Spaghetti Squash Boats are a delicious, meat-free option stuffed with creamy veggies and cheesy goodness. This dish is great for any time of year, and even boasts some healthy prebiotics and probiotics. 
Good Morning! This month's Recipe Redux theme is to honor our gut health. We love our gut bugs! For more information on foods to improve your gut health, read this.
This has been an interesting week. I've posted on my usual non-posting days (Tues and Thurs), and now here I am posting on a weekend. Who am I?! We shared our announcement publicly (Thank you for all of your sweet comments and emails), and we finally have our kitchen cabinets done and the kitchen is in working order. So, I've been very excited to be back in the kitchen! We have some friends in town this weekend that we've been spending time with, though, so we're back to eating meals out again. But, this meal is one that I have looked forward to for leftovers all week.
Anyway, moving on…
Healthy Immune System Foods
Did you know that the majority of our immune system begins in the gut? So with cold and flu season upon us, there's no better time than to nourish those little buggers. The bacteria in our GI system out number our human cells by the millions. Maybe even more. It's insane. But, to thrive, we have to feed those live bacteria (probiotics) with good food (prebiotic) so they can thrive. This recipe is full of prebiotic foods, plus some probiotic yogurt for an extra boost to keep digestion flowing and you nice and healthy this fall.
Artichokes are one of those foods I love and steer towards ordering when eating out. I don't cook with them much because I don't know where to start with cutting one. True story – I bought one for this recipe and totally messed up cutting it. So, I relied on my reliable canned artichokes. Lucky for us, garlic and artichokes are full of prebiotics and other health promoting compounds. You could even add asparagus and flax seeds to boost the content more. To stick with the gut theme, I also added yogurt in place of heavy cream for some additional probiotics and creaminess. Yogurt is one of those foods I eat every day and it surprisingly holds up really well in many recipes.
We really enjoy spaghetti squash in our house. My biggest tip is to buy them from Trader Joe's or somewhere where they don't measure by weight, but just have one price. If you get a big squash, the cost by weight can add up!
Cutting and Stuffing the Squash
Also, be careful when cutting them! I like to lay it over a cutting board with a cloth over it to help keep it steady. I may even microwave it for a few minutes to soften it before cutting into it. Once you cut it in half, scoop out the seeds and place it open side up into the oven.
While the squash is cooking, start your veggie stuffing.
This stuffing is just plain ole delicious. It's cheesy and creamy, just what you would want slatherin' your veggies, right? I used yogurt instead of heavy cream which worked perfectly. I found it very hard not to just eat the veggies in the pan before stuffing the squash because a) they smelled amazing and b) they were that good.
We added some edamame beans for some extra protein because you know I'm all about the balanced meals. And then the breadcrumbs at the end bring in that crunch your taste buds are screaming for. The meal comes together in a little under an hour, so can be doable for a weeknight. Plus, I'd suggest making a few at once to have leftovers throughout the week. I may suggest adding a little more cream cheese and yogurt for creaminess if you are heating up leftovers.
Vegetarian Stuffed Spaghetti Squash Boats
Vegetarian Stuffed Spaghetti Squash Boats are a delicious, meat-free option stuffed with creamy veggies and cheesy goodness. This dish is great for any time of year, and even boasts some healthy prebiotics and probiotics.
Ingredients
1-2 Tbsp olive oil
salt and pepper, to taste
2 Tbsp butter
8-10 ounces white button mushrooms
One artichoke, diced (or use one 6-8 oz can)
1 cup cauliflower, diced
1 cup edamame (soybeans)
2 cloves garlic, minced
1/3 cup plain yogurt (I used full fat)
3 Tbsp plain cream cheese
¼ cup cheese (I used shredded parmesan)
½ tsp sea salt
½ tsp paprika
1 Tbsp italian seasoning
½ tsp garlic powder
1/2 tsp chili powder, optional
Parsley, optional
1/3 cup breadcrumbs
Instructions
Preheat oven to 400
Cut spaghetti squash in half, carefully. I like to microwave it for a few minutes to soften it up before cutting.
Using a large spoon, scoop out seeds. Save these to roast later!
Coat open ends with olive oil, salt and pepper and place face down in the oven for 35-45 minutes.
While the squash is cooking, prepare your filling. Add butter to skillet over medium high heat. Add mushrooms, artichokes, cauliflower and edamame to skillet. Next, add garlic, yogurt, cheese, cream cheese, shredded cheese and seasonings. Saute until mushrooms are tender and sauce starts to bubble.
Once spaghetti squash is done, scoop squash out and add to stuffing mixture. Add stuffing mixture back into squash boats and cover with breadcrumbs. Throw back in the oven for 5-10 minutes or until breadcrumbs are golden brown.
PIN IT FOR LATER
Don't forget to check out all of the other gut friendly recipes!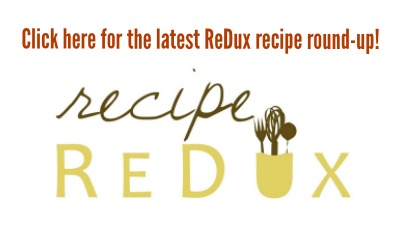 What's your favorite type of squash? I think mine is a tie between spaghetti and butternut!